The beauty of service: Nourishing a food desert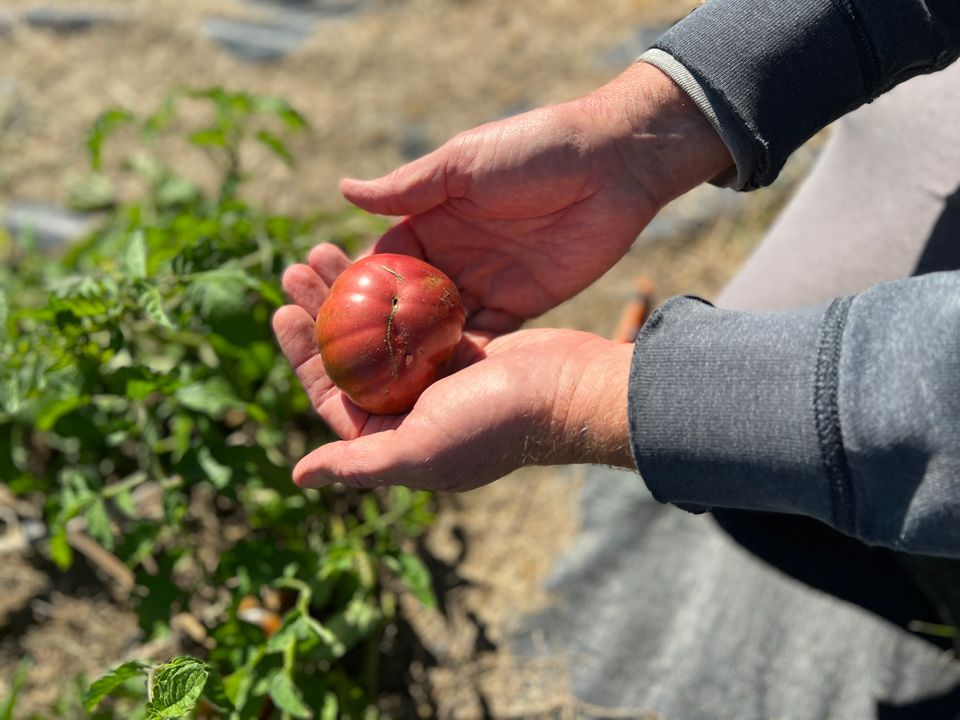 "it is the very symmetry of beauty which leads us to, or somehow assists us in discovering, the symmetry that eventually comes into place in the realm of justice"
– Elaine Scarry, On Beauty and Being Just
This post is a bit of a detour from our series on beauty in science. I'd like to turn to another theme I'm exploring on this platform: the relationship between beauty and justice.
The philosopher Elaine Scarry argues that the experience of beauty exerts a pressure on us to repair injuries and injustices. The symmetry which we encounter in beauty, she claims, "leads us to, or somehow assists us in discovering, the symmetry that eventually comes into place in the realm of justice." When we encounter something beautiful, we want to share it, and perhaps even want to remove obstacles that prevent other people from experiencing this beauty. I don't entirely agree with Scarry here; this isn't the only mechanism at work in our encounters with beauty, and we can certainly experience beauty in ways that allow us to not only tolerate but perpetuate injustice. I'll say more about that later, but for now I want to focus on an example of how beauty contributes to justice.
A few months ago, when I was visiting the Franciscan Monastery of the Holy Land in America, I met Lou Maroulis, a retired IT project manager who once traveled the world setting up corporate IT systems, and now spends his days managing the monastery gardens. I was struck by the beauty of the produce that they were growing—tomatoes, eggplants, pomegranates, pumpkins, and so on—and was amazed to learn that they were winning a increasing number of awards in regional competitions, year after year. But I was also surprised to learn that one couldn't buy this award-winning produce (I'd gladly pay top dollar for it at a farmer's market); it was all donated to the residents of food deserts in Washington DC.
"Food desert" is a term used to designate areas with limited access to nutritional and affordable food. The term is one indicator of food insecurity, and it has its limits as a concept. Still, it captures people's imaginations and can draw their attention to the needs in these areas.
Areas considered food deserts tend to be neighborhoods where grocery stores aren't in walking distance; most households don't have vehicles; and median household incomes are close to the federal poverty level. Washington DC, for instance, is divided into eight wards, two of which (Wards Seven and Eight) contain more than three quarters of the city's food deserts.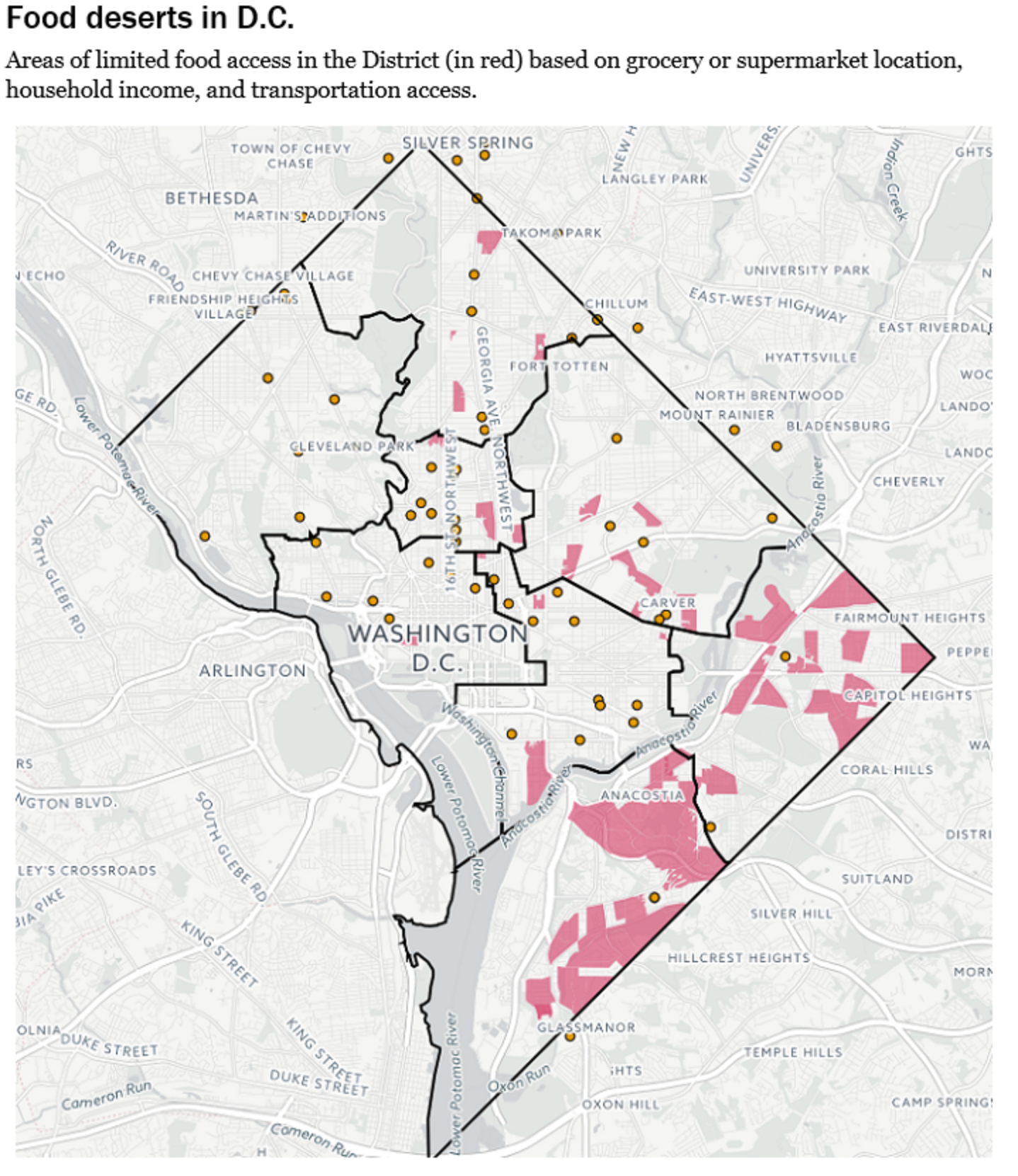 I came to learn about some of the other organizations that work with Lou and the Monastery to provide fresh produce, such as Catholic Charities, Allen Chapel AME Church, and DC Central Kitchen. I was deeply impressed by their commitment to helping people in underserved communities to access nutritious and affordable food. This was something I found beautiful, and I wanted to share it. So I pulled out my iphone and interviewed Lou and a few of the leaders of these organizations, and put it all together into this video. You can check it out on our YouTube channel (and if you like the video, please hit the thumbs-up button and share and subscribe so it can get more attention).
To be clear, I certainly don't think that faith-based organizations are going to be enough to solve the problem of food insecurity. But there is something beautiful in the work they're doing that deserves to be highlighted.
There are three aspects of beauty I want to emphasize in this video:
(1) One dimension of beauty is a sense of unity or fit, like the way a musical harmony comes together. And sometimes, this happens at the scale of one's life, where one's background, talents, skills etc. all come together in service of something greater. Lou's story in this video is one such example.
(2) There's the beauty of food in the fresh produce, but more importantly in the moral beauty of those dedicating themselves to serving this food to people in need.
(3) These organizations are not just feeding the hungry, but giving them food that is beautiful, that is winning a growing number of awards. Why? I think it's because this beauty can help communicate to people who are struggling that they matter, they have dignity, and are deserving of something good and even beautiful.
---
If you found this post valuable, please share it. Also please consider supporting this project as a paid subscriber to support the costs associated with this work. You'll receive early access to content and exclusive members-only posts.