Beauty in Scientific Theories
When a theory turns out to be successful, scientists inadvertently adopt its aesthetic properties as heuristics – shortcuts which are used to predict the success of future theories.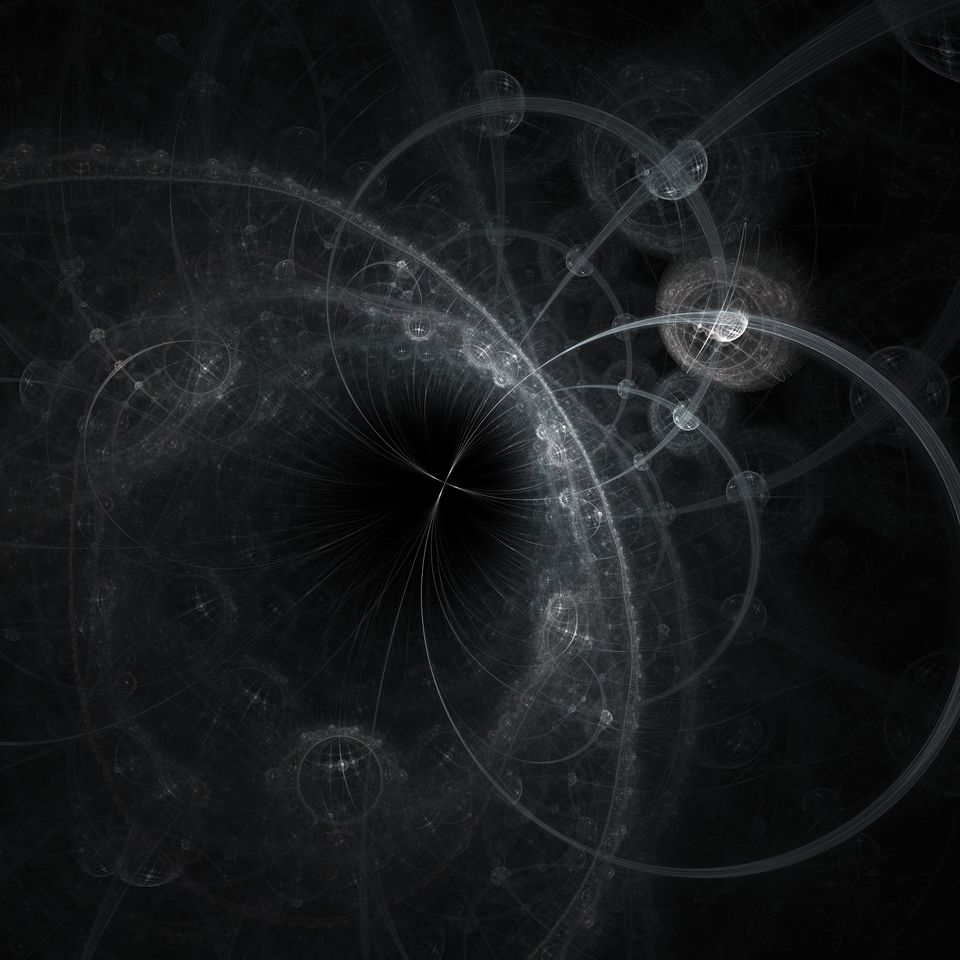 In the next couple of posts, I will highlight some of the themes from our panel discussion on Beauty in Science held at the University of Oxford in July 2022. Watch the videos linked below for the full presentations, which are only about 10 mins each and go into more detail than I cover in this post.
---
"Beauty is the first test: there is no permanent place in the world for ugly mathematics." – G. H. Hardy
Hardy's quotation exemplifies the striving for beauty that Dr. Ben MacArthur, professor at the University of Southampton and Deputy Program Director at the Alan Turing Institute, finds widespread among mathematicians and physicists. Trained as a mathematician himself, MacArthur notes that Hardy's quotation alludes to something eternal about beautiful mathematics:
If you're a pure mathematician, really, that's what you're looking for--elegance, harmony, simplicity, if you like--in your theories, and there's no place for ugly mathematics. It might be right in the sense that it's a workable proof. But it's not right in the sense that it's a good piece of mathematics. So that kind of idea really permeates lots of pure mathematical thinking.
Theoretical physicists, similarly, because of their mathematical background, express a similar view. Nobel Prize-winning physicist Richard Feynman, for instance, claimed that: "You can recognize truth by beauty and simplicity… inexperienced students make guesses that are very complicated. And it sort of looks like it's alright. But I know that's not true because the truth always turns out to be simpler than you thought."
Prominent physicists and mathematicians similarly make aesthetic declarations about theories, appealing to their symmetry, simplicity, aptness, and so on.
And as MacArthur notes, if you're a young mathematician or physicist and you hear great figures emphasizing beauty and simplicity in theory, you start to value such aesthetic properties as well.
But are such aesthetic properties and judgments equally important across all branches of the sciences, and consistently important across time? Certainly not. For instance, biologists tend to value complexity over simplicity. But even in physics, aesthetic properties vary in their importance over time.
So how and when do particular aesthetic criteria come to matter?
One argument, proposed by philosopher Dr. James McAllister, is that the extent to which any aesthetic property is seen as favorable is correlated with the empirical track record of theories which possess that particular property. As McAllister puts it: "Scientists at time t attach aesthetic value to a property P roughly in proportion to the degree of empirical success scored up to t by all theories that exhibit P." He calls this process "aesthetic induction."
What happens here is that aesthetic properties are linked to the empirical success of a particular theories, and then are believed to be somehow "attuned to true theories." So when a theory turns out to be successful, scientists inadvertently adopt its aesthetic properties as heuristics – shortcuts which are used to predict the success of future theories.
Thus, when a scientist says that a particular theory is beautiful, he or she is referring to some aesthetic property of that theory that is found in previously successful theories.
When a new theory comes along that challenges an established paradigm, it is initially seen as ugly. But once the theory proves to be successful, scientists revise their aesthetic perceptions and find those theories beautiful.
This process of aesthetic induction is both pervasive in the scientific community and involuntary on the part of scientists. For it to be overcome, it requires scientists to come to believe (1) that established aesthetic preferences are an obstacle to the adoption of better theories, and (2)  that there is no separate justification for these aesthetic preferences. This, McAllister argues, is essentially a scientific revolution.
Ben MacArthur offers four concluding thoughts about the role of beauty in science:
1.     Feelings of beauty, wonder, and awe are our innate responses to the natural world; they are primary motivators of our investigations of the world
2.     What we find beautiful determines the questions we ask and the answers we consider plausible
3.     Our perceptions of beauty are conditioned by our biology, and thereby our place in the natural world
4.     Science is the process of exploring the world as it is, not as we would like it to be. Beauty can help, but we should not be dogmatic about our aesthetic claims and their connection to truth.
---
If you found this post valuable, please share it. Also please consider supporting this project as a paid subscriber to support the costs associated with this work. You'll receive early access to content and exclusive members-only posts.