Simplicity vs. complexity: Beauty in physics and biology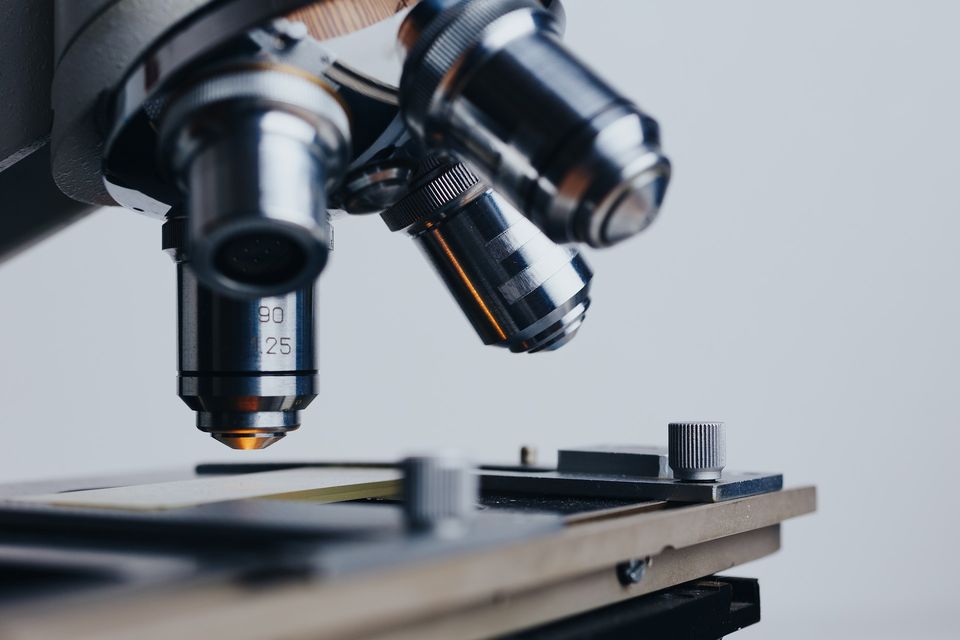 Earlier, we talked about how notoriously difficult it is to define beauty. People tend to use the term to refer to whatever they find pleasing, and there's been no consensus among philosophers over the centuries. But scientists, not surprisingly, are a bit more precise in their use of the term as it relates to their work.
Through interviews with hundreds of scientists, my team found that they consistently tended to use the word beauty to refer to a limited range of things: simplicity, elegance, symmetry (and sometimes asymmetry), complexity, harmony, a sense of fit, pleasing colors or shapes, hidden order or patterns, and the inner logic of systems.
But there are distinct differences between scientists in terms of what counts as beautiful. In our nationally representative surveys of physicists and biologists in the US, UK, Italy, and India, we found several significant differences between these two groups of scientists in what they counted as beautiful.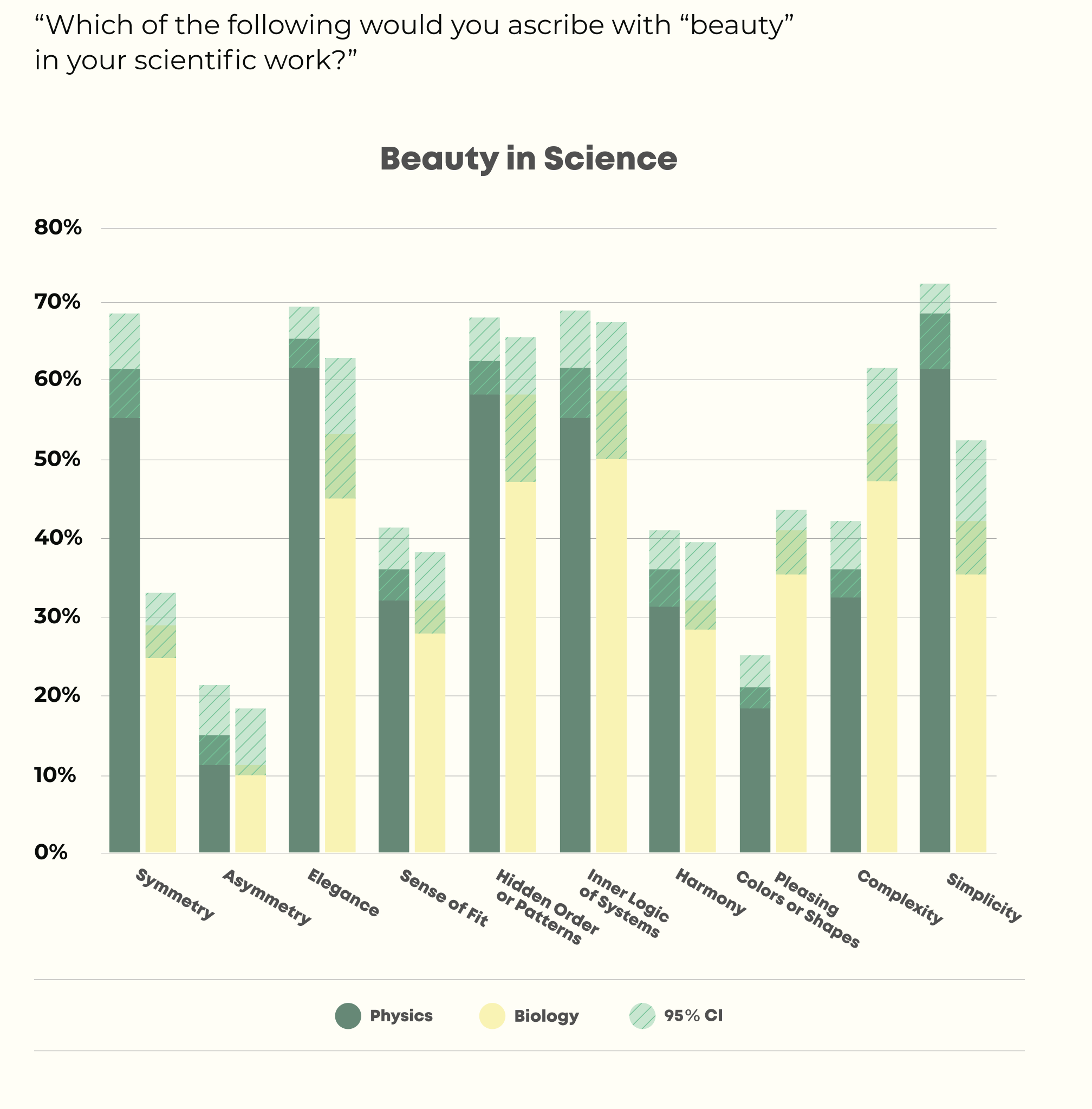 I'll discuss these various aspects of beauty in more detail in later posts, but for now I'd like to focus just on simplicity and complexity.
In a 2021 piece in Nature Physics, Ben MacArthur argued that physicists generally tend to find beauty in simplicity whereas biologists find beauty in complexity. Our survey results corroborate his claim.
As one of the many physicists we interviewed told us, "Beauty in science is simplicity and elegance." Prominent physicists like Murray Gell-Mann also claimed that elegant equations were more likely to be true than inelegant ones, and Paul Dirac even went so far as to say that "It is more important to have beauty in one's equations than for them to fit experiment." (In our survey, we found, however, that most physicists disagree with Dirac here--but more on that some other time).
Biologists, however, tend to find beauty more in the complexity of the particulars. As MacArthur notes, this is in part due to the tremendous variation of biological systems (e.g., cells, organisms, ecologies, etc.); general theories aren't as helpful here as detail and specificity. It is the "interconnection, mutuality and complexity" that most biologists find beautiful here, moreso than abstract equations or proofs.
So why does this matter?
It's important to recognize here that differing views of what counts as beauty in science reflect not just idiosyncratic preferences, but different criteria in disciplinary communities for what counts as "good" science. A particular scientific community develops a taste for a particular kind of explanation (or a distaste for another).
These distinct tastes affect research at the boundaries between physics and biology, and can affect the prospects of collaboration. As MacArthur notes:
the primary difficulty in bringing physics and biology together is not differences in language or culture, but what we find attractive. What we consider beautiful informs the questions we ask and the answers we consider plausible…. Bringing physics and biology together is therefore a particular challenge as it involves bridging two different philosophical approaches to science rooted in two different conceptions of beauty.
Learning to understand and even appreciate different conceptions of beauty in science may be crucial for more innovative and interdisciplinary research.